Genesis of the Department: Allied Zoology was introduced in the year 1974. B.Sc., Zoology major was started in the year 1979. This course provides insight into the fundamental and advanced concepts of Zoology on various branches like Invertebrata, Chordata, Ecology, Toxicology, Developmental Zoology, Cell and Molecular biology, Genetics, Animal Physiology, Biochemistry, Animal Biotechnology, Organic evolution, Immunology, Microbiology, Biostatistics, Bio informatics and Computer applications. Food processing Technology is being offered as an Add on certificate course for first year students. In addition to this, to understand the importance of various food stuff, malnutrition related diseases and special diets for persons suffering from diseases, Nutrition and Dietetics is provided. Moreover, to encourage self employment and save us by minimizing the use of chemical fertilizers, Verrmitechnology is being taught as Skill Based subject. Apiculture and Sericulture are offered as they are rural and welfare oriented agro based industry, to explore scope for students adopting them as a vacation after their graduation. For the second and third year students two certificate courses such as Tailoring, Hand work, Personal grooming, Quick Maths, Spoken English and Spoken Hindi are provided annually during zero hours. Mrs. V. Gandhimathi was the first Head of the department and she continued her service till 2004. Dr. N.S. Vijayalakshmi served as the Head of the department for nine years. Mrs. K. Kalavathy served for 25 years. Dr. V.K.Meenakshi is a notable and remarkable researcher and a Scientist in the field of ascidian systematics. She is extending her expertise in the identification of ascidians to many national institutes. She had been the crown of the department. She had completed 4 Reasearch projects funded by UGC and MOEF (Ministry of Environment and Forests). Under her guidance, 6 Ph.Ds. have been awarded and three are awaiting for Viva. Mrs. S. Kanthimathi, Associate Professor of Botany served till 2007. At present Mrs. M. Muthukani is the Head of the department and serves as the Assistant NCC officer since 2007. Dr. T. Sakthika, Assistant Professor of Zoology and Dr. V. Sornalakshmi, Assistant Professor of Botany are the aided and Dr. M. Paripooranaselvi and Ms. M. Vijayalakshmi are the unaided faculty of the department. Teaching is made more effective by technology aided teaching using LCD, OHP projector. Department regularly organises funded and non-funded seminars on recent developments in the field of life sciences and global environmental issues to bring awareness and inculcate research aptitude in the young minds. Regular field visits are organized to apiary, Sericulture farm, Vermicomposting unit, CMFRI. Department library is maintained with more than 600 books which are categorized into reference, text and book-bank enabling the students to prepare for competitive exams, assignments, quiz, seminars etc. Our museum displays more than 200 specimen which help the students to learn about animal diversity and the basics of classification. Display of more than 2300 samples of ascidians collected and identified from 520 stations along the Indian coast is one of the highlight of the museum.
To live harmoniously in the web of life
To inspire students to reach the frontiers of Biological Sciences.
To develop research aptitude and a scientific temper.
To develop an aptitude for understanding nature and its rich biodiversity.
To acquire knowledge on the taxonomic status of various animals and its relationship to man.
To appreciate the correlation between the structure and function of organisms.
To bring about an awareness of health related problems, its prevention and cure.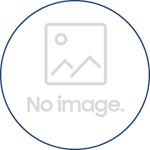 MRS. MUTHUKANI
Head & Assistant Professor
Association Report 2013-2014
Association Report 2014-2015
Association Report 2015-2016
Association Report 2016-2017
Association Report 2017-2018
Association Report 2018-2019
Association Report 2019-2020