The National Cadet Corps is the Military cadet corps. National Cadet Corps is a tri-service organization comprising the Army, Navy and Air force, engaged in grooming the youth of the country into discipline and patriotic citizen. Our College comes under 3 TN Girls BN NCC, Tirunelveli.
To develop qualities of character, courage, discipline, leadership, secular outlook, sprit of adventures and sportsmanship and the ideals of selfless service among the youth to make them useful citizen.
To create a human resource of organized trained and motivated youth to provide leadership in all walks of life including the Armed Forces and be always available for the service of the nation.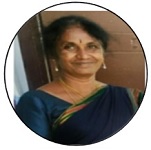 DR. M. MUTHUKANI
Head & Assistant Professor of Zoology