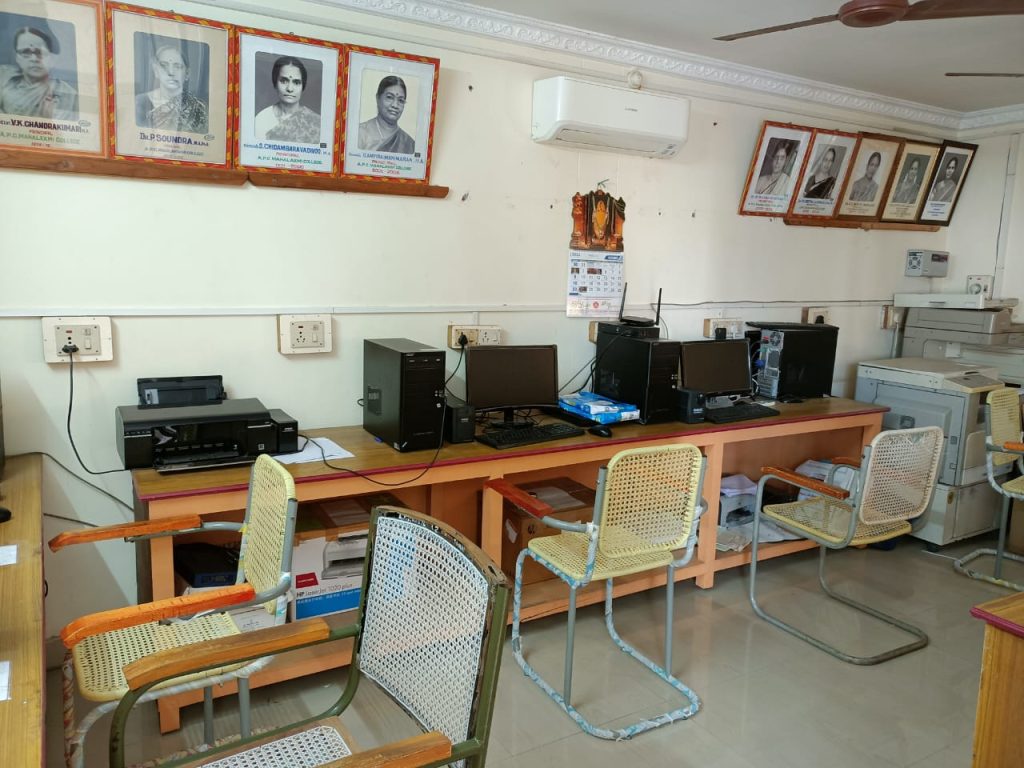 Our College facilitates the enhancement of student's experience with the availability of various equipments like two Xerox machines, one Scanner, two Monochrome Printer, one Color Printer and four Computer Systems  with Wi-Fi connection.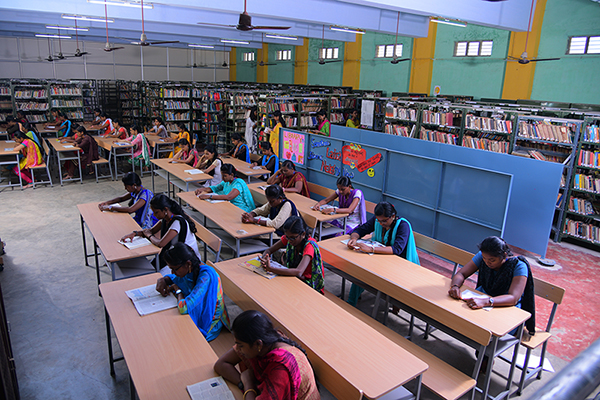 We have an centralized library that is equipped with huge number of domestic, international books and magazines. Access hour: weekdays 8.30am to 4pm Borrowing & Renewing: 15 days Browsing available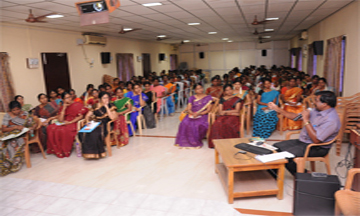 There is a compact air conditioned conference hall with a capacity to hold an assembly of about one hundred an fifty students where guest lectures, seminor are held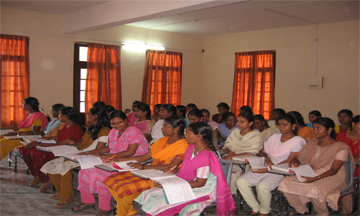 We have 4 technology theatres with LCD projector and smart board facility. Video conferencing lectures have also been arranged.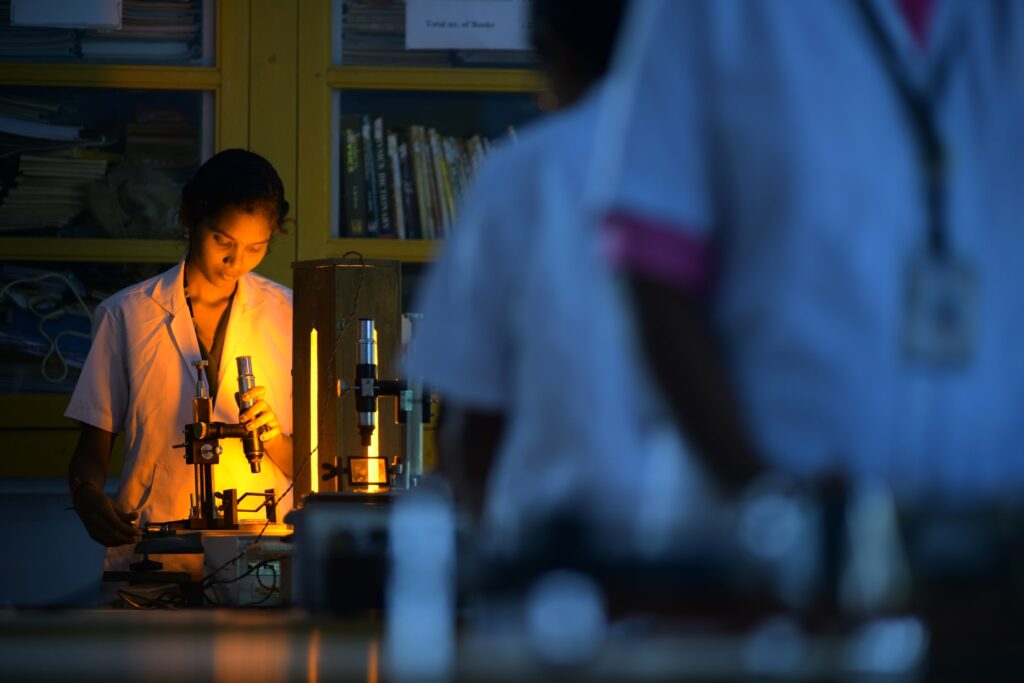 We have advanced laboratories in multiple disciplines including Computer Science , Physics , Chemistry , Zoology , Botony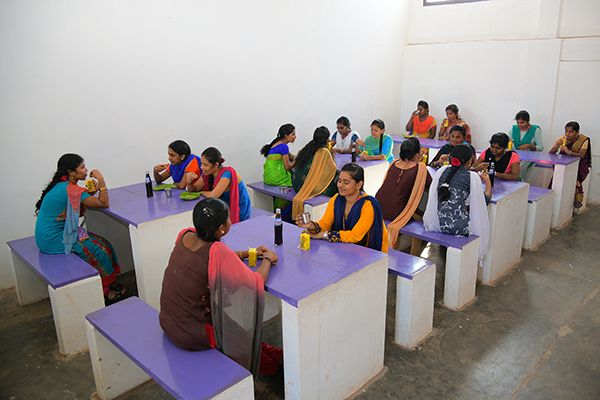 Canteen is functioning in the campus for the benefit of students and staffs. The enjoy appetizing quality and hygienic food in an extremely pleasand ambionce. Varieties of break fast, lunch bakery items are available.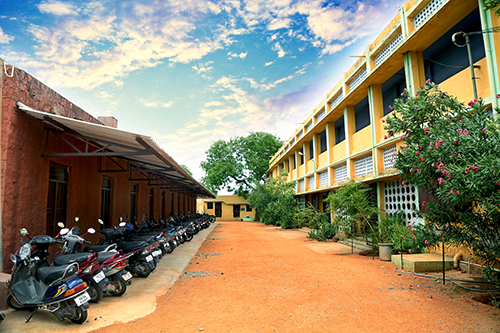 Separate vehicle shed is available to park the geared and nongeared vehicles.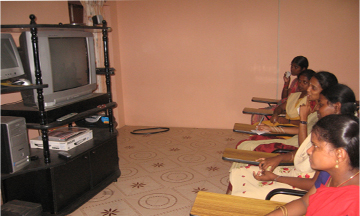 Language lab is provided with audio video facility with a capacity to hold an assembly of our sixty members.