The Pre-University Course was introduced in the Department of English in the year 1973.The first Principal of the institution, Mrs. V. Sarojini Devi hails from the Department of English. Many more feathers in the cap of the department followed with Mrs. S. Chidambara Vadivoo and Mrs.Ilampirai Manimaran has a reputation worldwide for her bilingual oratorial skills. She has published many books and she has the credit of having led the instituition towards the first cycle of accreditation by NAAC.
Mrs. Stella Prabakaran headed the department after Mrs. Ilampirai Manimaran assumed office as Principal. Mrs. C. Gheetha, who served as a Member of the Board of Studies, led the department later, followed by Dr. R.C. Vasuki. Dr. Monica Ramraj is the present head of the department. The department has also been benefitted by the service rendered by Mrs. P. Surya, Mrs. C. Saraswathi, Mrs. S. Lalitha Chellammal and Ms. C. Udaya Banu.
The department has enjoyed the privilege of serving the nation through the service rendered by its faculty members namely, Mrs. Stella Prabakaran, Mrs. V. Tamilarasi and Dr. P. Bala Shanmuga Devi as Associate NCC Officers and Dr. Monica Ramraj as NCC caretaker.
Presently, Dr. Monica Ramraj is serving as the Convenor of the Board of Studies in English (DD & CE) of Manonmaniam Sundaranar University. She has also served as a Senate Member of Manonmaniam Sundaranar University. Dr. D. Sankary, Dr. P. Bala Shanmuga Devi, Dr. T. Lilly Golda and Dr. J. Vasantha Sena are registered research guides. Dr. D. Sankary has served as an honorary resource person for the English Communication Skills Training Programme for teachers organized under the Central Government Aided Scheme, SSA. Dr. T. Lilly Golda is an editor of TJELLS, an international e-journal. All the members of the faculty participate in seminars, conferences and workshops, present papers and publish research articles in the reputed journals. They also share their expertise with other colleges by serving as resource persons.
The holistic development of the students is being ensured through various curricular, co-curricular and extracurricular activities. Guest lectures are organised periodically with the support of resource persons from other colleges. Students are given opportunities to enhance their creativity by preparing journals and albums. University ranks and state level recognitions emphasis is laid upon enhancing the employability skills of the students. The English Association conducts seminar, literary competitions, quiz and other activities to achieve the same.
Following are the details of a few remarkable events organized by the department:
A two day district level ELT workshop (19.01.2005 & 20.01.2005
A one day state level seminar, RESEARCH REGALIA (10.02.2012)
A one day state level workshop, EMPOWER YOUR INNER POWER (20.12.2012)
A one day international workshop, SPELL 2013 (04.10.2013)
A one day national Seminar, GIRL 2015 (02.02.2015)
A one day state Level seminar, WOW 2016 (20.03.2016)
A one day national seminar, DIALOGS 2017 (06.07.2017)
A one day national workshop, GLOW-2018 (05.01.2018)
The department offers Bridge Course for the freshers and also an Add on course on Effective Communication in English. The classes are conducted for the first degree students during zero hours. Adequate care is taken to ensure that all the students acquire the essential academic proficiency and employability skills required to secure placement. In this regard, every year, the students participate extensively and keep winning laurels in the Proficiency/ Vocabulary Test, Test in English language Usage, Employability Skill Test and Test in Effective Communication conducted by Shakespeare Institute of English Studies, Chennai.
BA in English
MA in English
PhD in English
To be a premium centre for learning that nurtures graduate and postgraduate students into accomplished and competent young women who can contribute effectively and responsibly to society.
Provide suitable curricular support to the students through remedial programmes, mentoring, tutoring, focus on research and academics and innovative teaching methods to facilitate employability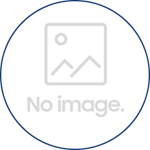 MS. R. PRIYADARSHINI
Assistant Professor (MGT)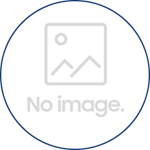 MRS. P. SOPHIA MORIS
Assistant Professor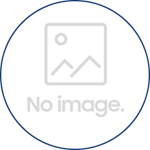 MRS. E. INDHUJA
Assistant Professor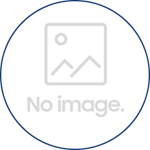 MS. ARCHANA RAJAN
Assistant Professor