Institution's Innovation Council (IICs) &
Entrepreneurship Development Cell (EDC)
Ministry of Education (MoE), Govt. of India has established 'MoE's Innovation Cell (MIC)' to systematically foster the culture of Innovation among all Higher Education Institutions (HEIs). The primary mandate of MIC is to encourage, inspire and nurture young students by supporting them to work with new ideas and transform them into prototypes while they are informative years.
MIC has envisioned encouraging creation of 'Institution's Innovation Council (IICs) across selected HEIs. A network of  IICs are established to promote innovation and entrepreneurship in the Institution through multitudinous modes leading to an innovation promotion ecosystem in the campuses.
Entrepreneurship Development Cell (EDC) has taken a greater responsibility to generate the entrepreneurship skills among the students and to help them to channelize their goals to become a versatile entrepreneur.
The Institution's Innovation Council and Entrepreneurship Development Cell of this college aims towards promoting entrepreneurship among the youth to nurture a passion for self-employment.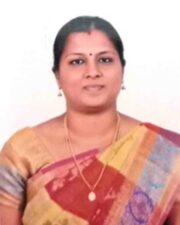 Dr. V. Maheswari
President, Institution's Innovation Council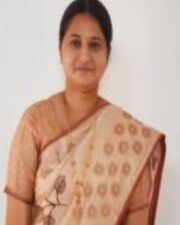 Dr. K. Chitra Chellam
Coordinator, Entrepreneurship Development Cell